What is La Golda?
La Golda is a new pro-social and proactive animated series. 'La Golda' is also the name of an eight-year-old Latina who has been shuffled around from one orphanage to another in her native Colombia. In spite of her surroundings, she manages to see life as an opportunity to learn and grow. Through her love for soccer, or futbol, La Golda recruits a team made up of international orphans who pledge to travel the world and play matches to build a better world for kids.
Stay tuned for more exclusive content and new episodes coming soon!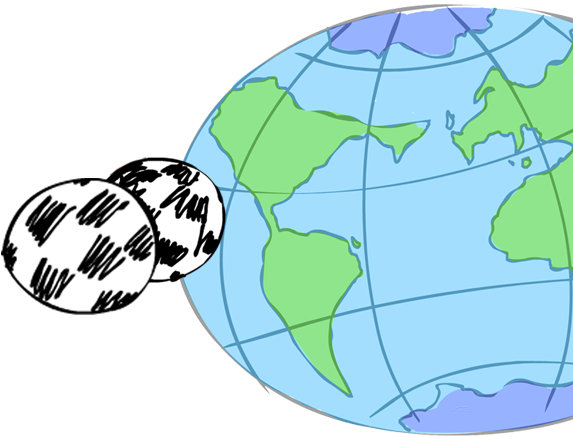 Mission
The mission behind La Golda is to give back to the world by helping others like herself and children in need. Consistent messaging encourages kids to achieve their dreams and help others so that they can do the same. La Golda & her team are multi-cultural youth and likable to kids who will want to know and emulate them.


Sound of Gol
The Sound of Gol is the pro-social non-profit arm of the animation La Golda. It is an organization that supports youth development using the "world's game" of soccer as a vehicle to empower social and personal growth. It's mission is to build a strong well-rounded U12 girls soccer team who will become leaders in their communities.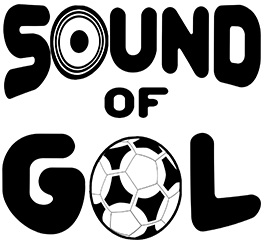 Executive Producers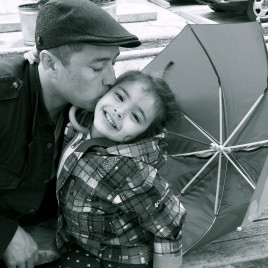 George Valencia
George is the creator of LA GOLDA. He is a well-established director, writer, and producer. Valencia has won numerous awards including SHOWTIME's 'Best New Latin Filmmaker' in 2002 and 'Best Film' at the HBO NY Latino Film Festival in 2005 for his feature 'Glow Ropes. In addition to writing, directing, and producing films in Italy and Argentina, Valencia has worked with FIFA and produced soccer content for broadcast and web and worked with clubs such as Bayern Munich and AS Roma.
I wanted to create something that would affect kids globally. There's so much to do in this world and to me it always begins with children. My daughter taught me that. And this incredible LA GOLDA team that's been assembled has taught me that this is a movement. One that will live above and beyond us. I'm excited and grateful.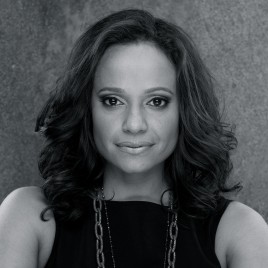 Judy Reyes
Judy is an Dominican American actress born in the Bronx, NY. Best known for her role as Carla in the iconic television show, SCRUBS, Judy currently stars in Lifetime's hit show Devious Maids and has worked in theatre and television for the last twenty years.
Judy is thrilled to be expanding her role in Hollywood by executive producing LA GOLDA, an animated series about a soccer playing superstar orphan who travels the world helping kids through her passion for the sport. From its unflappable, resilient little Latina leader to its unapologetic pro social agenda, LA GOLDA both as a character and a project are truly inspiring.
Teaching young girls leadership, sportsmanship, resilience and really helping others who need are all the reasons why I got involved with LA GOLDA. And as we worked on it more and more, all those things became so evident in the project and became so moving to me. Now, with my daughter, it becomes more important to lead and live by example, walk the walk. It's all very exciting.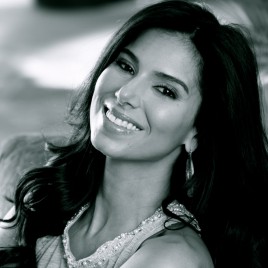 Roselyn Sanchez
Born and raised in Puerto Rico, actress Roselyn Sanchez has established a solid movie and TV career in Hollywood. Best known for movies like Rush Hour 2, The Game Plan, Boat Trip, Roselyn is currently one of the leads on the hit Lifetime TV show Devious Maids and the female lead of the Spanish language series Familia EnVenta on MundoFox.
I joined the LA GOLDA team as Executive Producer because of the philanthropic approach to the project. As the godmother of San Jorge Children's Foundation and Fundacion Caritas Alegres in my country, My passion for children and their well being has always been a priority to me. I'm very proud of the uniqueness of LA GOLDA and can't wait for everybody to fall in love with this magnificent little girl.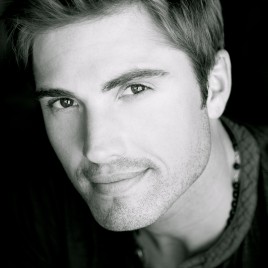 Eric Winter
Eric Winter is a film and television actor best known for his roles in the movies The Ugly Truth and Harold and Kumar, as well as his work on shows like The Mentalist and Brothers and Sisters. Eric currently plays the role of Dash on the Lifetime original series Witches of East End.
I have always wanted to expand my role in the entertainment business and bring original content to the public that is not only entertaining but educational. LA GOLDA has turned out to be just that vehicle. I got involved with the project as an executive producer because of my love for children, sports, and philanthropy. This is a project that encompasses it ALL and truly has the ability to make a difference in children's lives all over the world.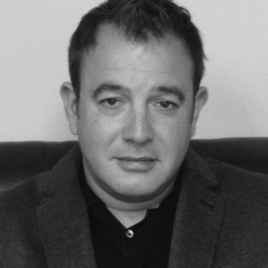 Marlon Tusche
Marlon is currently the Director of Marketing & Sales at Pertech Corporation – specializing in servicing the Graphic Arts Industry. In addition, Marlon has produced award winning films with George Valencia, the creator of LA GOLDA.
I joined the LA GOLDA team because of my connection with the story. Having two young children of my own (ages 6 and 9), I believe that it's important to create awareness with issues that reflect children all around the world. I believe LA GOLDA's passion and voice will have an impact throughout our children's community.
Staff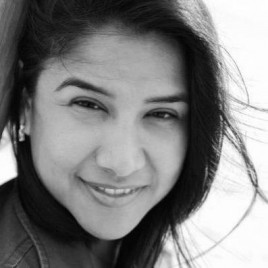 Sandy Montelongo
Sandy is the Former Director of Integrated Marketing at MTV Networks/Viacom International. Sandy specializes in creative brand solutions that speaks to and engages audiences of all ages across media platforms.
I joined the La GOLDA team because I connect with the main character's competitive nature to thrive and nurturing spirit to create awareness and encourage action on issues affecting kids.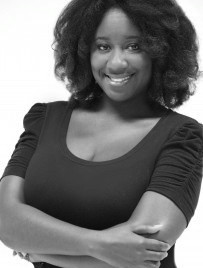 Sharhonda Brown
ShaRhonda "Roni" Brown is a writer and producer with a focus on animated content. She has worked for networks such as G4, TLC and Cartoon Network on projects like Black Dynamite, and SpaceBalls! The animated series.
Producing an animated show is one of the funnest jobs ever! I see LaGolda as not only a fun cartoon, but also as a way to open a line of dialogue between kids and adults on important social issues. After years of creating animated content geared towards adults, I decided to join team LaGolda with the goal of creating content that is both influential and fun.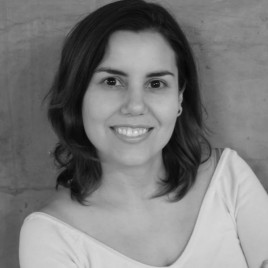 Bruna White
Bruna White is a director and developer of animated content. She worked on TV shows such as Southpark, Black Dynamite and Spaceballs! The Animated Series.
Animation has always been my passion and working with La Golda I am able to marry it to my South American roots. La Golda is a fulfilling experience, because it gives me the opportunity to, through the art of animation, engage children and their parents into meaningful conversations regarding social issues from all over the world. As an added bonus, I get to draw a little girl scoring goals! Go Team La Golda!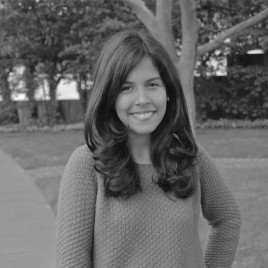 Mary Castellanos
Mary Castellanos formerly worked at Hurwitz Creative where she assisted on the development and execution of creative content marketing campaigns for films such as The Best of Me, Insidious Chapter 3 and Beyond The Lights. She also co-produced home entertainment pieces for the 2014 film Annabelle.
Our main characters compassionate soul and tenacious spirit captivated me immediately. Her brave ability to beat all odds coupled with the important mission of giving back to rural communities in the U.S and the world deeply resonated with me. I cannot wait for audiences to welcome La Golda as she delivers endearing and supportive messages of hope and perseverance to children and parents worldwide.